FLOWER TO
THE PEOPLE
PREMIUM
INDOOR
FLOWER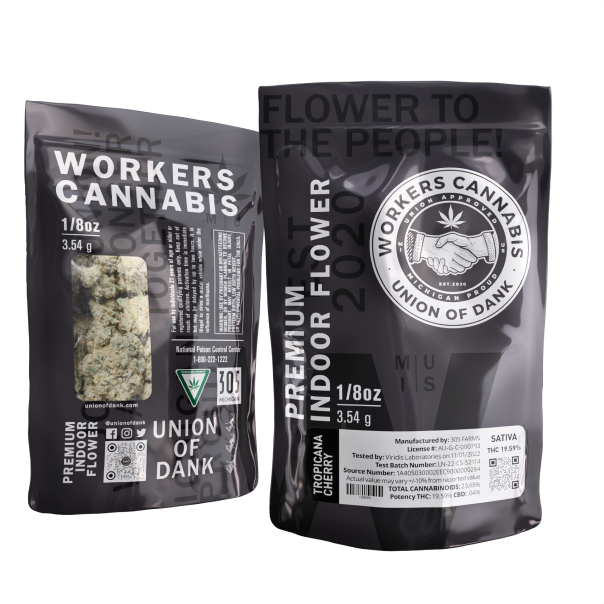 TROPICANA CHERRY
(a.k.a. "Trop Cherry" or "Cherry Trop")
Tropicana Cherry is a Sativa strain from Relentless Genetics, seasoned growers out of Colorado who also created the Rozay and Frozay strains. Tropicana Cherry is a cross of Tropicana Cookies and Cherry Cookies F3 strains. These two genetic lines produced a plant that carries the dark purple hues of Tropicana Cookies and some of the more earthy, diesel flavors of Cherry Cookies.
---
---
Aroma
Citrus • Earthy •
Fruity • Orange
---
---
Flavor
Cherry • Citrus • Nutty •
Sour • Orange • Sweet
---
---
Effects
Calming • Cerebral • Creativity • Euphoria • Energizing • Uplifting
ABOUT THE FLOWER
Tropicana Cherry is a stunner in the grow room with an electric purple appearance, producing resinous, heavy spears. Tropicana Cherry grows in dense, rounded forest green nugs with deep purple undertones, light amber hairs, and tiny, frosty white crystal trichomes.

Tropicana Cherry has a strong and distinct flavor profile featuring sweet and sour citrus / tangerines with ripe cherries and earthy nuttiness. Some of the fruitier, berry-citrus flavors still shine through from its Tropicana lineage. The aroma is similar, although heavier and sourer in nature with a sharp citrus overtone that will leave your eyes wide open.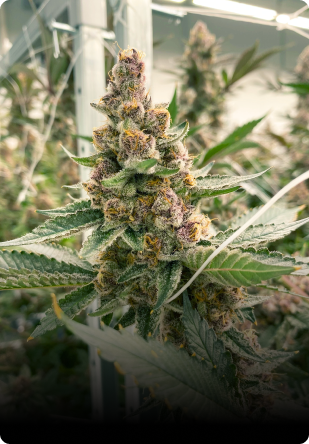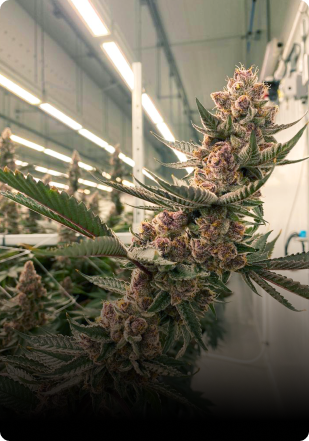 STRAIN DETAILS
BENEFITS
---
---
May help relieve symptoms of
Anxiety • Depression • Fatigue • Mood Swings • Stress
GENETICS
Tropicana Cookies x
Cherry Cookies F3
---
---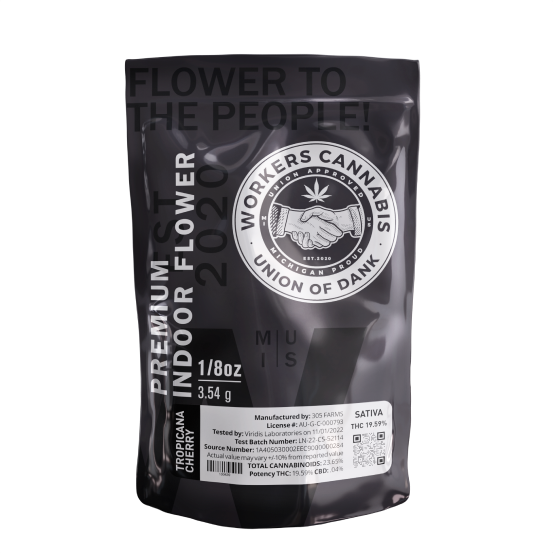 EFFECTS
Calming, Cerebral, Creativity,
Energizing, Euphoria, Uplifting.
GENETICS
Tropicana Cookies x
Cherry Cookies F3
Tropicana Cherry delivers a functional daytime high with effects that will leave you feeling vibrant and motivated, with a boost of energy to tackle your day. You may experience a euphoric and uplifting high, with an overall cerebral stimulation that stimulates your mind and boosts creativity. These bright and cheerful effects make Tropicana Cherry ideal for treating chronic stress or anxiety, mood swings, depression and chronic fatigue.